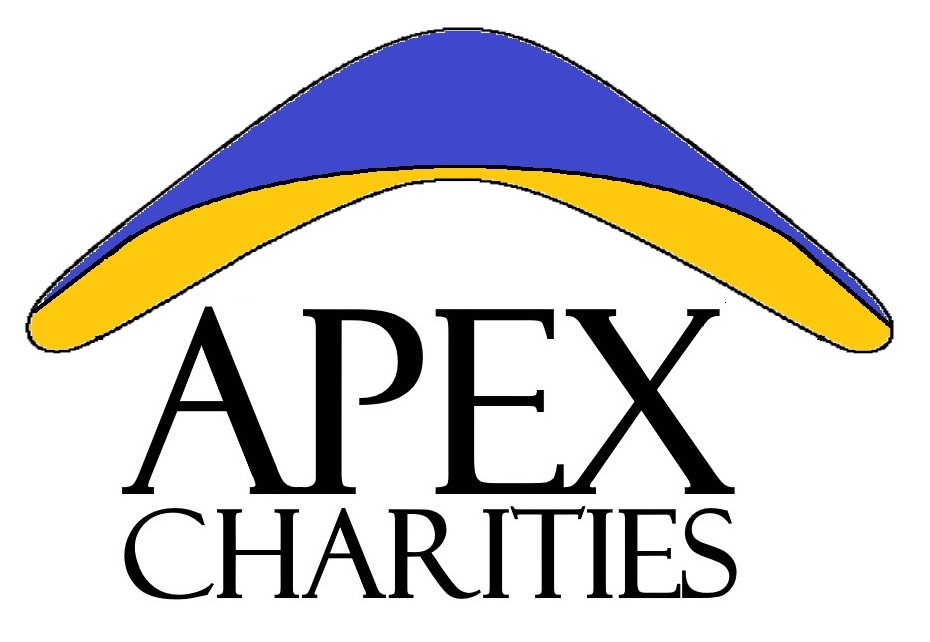 APEX Charities was founded in late 2022, and is an incorporated 501(c)3 charitable organization.
We specialize in automotive and motorsports related events where we raise awareness, and funds, for contribution to other need-worthy organizations, such as The Carroll Shelby Foundation.
APEX works directly with Team Shelby Northeast, handling all financial transactions for events and merchandise, insuring all donations and contributions from an event we are involved with are delivered to the selected beneficiary.
APEX:
noun – The top or highest part of something, especially one forming a point
verb – to reach a high point; a culmination; a pinnacle
racing term – clipping point on the inside portion of a corner that the vehicle passes closet to; the point of minimum radius; the shortest, straightest, and fastest way through a corner
What's the significance of the logo?
It's shape represents a stylized boomerang.  When you throw a boomerang, it comes back to you.  Likewise, when you are charitable and giving, your actions come back to you….usually in a bigger way that you gave.
It's shape also represents a curve on a racetrack.  The line formed between the two colors is the 'racing line' through the corner, and its lowest point is the APEX of the turn.  When you 'hit the apex', you move ahead of your competitors and move to the front of the pack.
APEX Charities strives to connect Motorsport and Automotive enthusiasts with other agencies who can benefit from our works and from the contributions of those benefactors who work with us.